Although the concept of ergonomics is widely repeated in work environments, it is really important to consider whether the necessary principles are actually being applied within spaces so that people are stable, stress-free and efficient and productive in their jobs.
To begin, the first thing to understand is that ergonomics as a science tries to promote the creation of positive, pleasant and healthy relationships between the employee, all the machinery and equipment that they need during their work and the environment in which all this takes place. performs, that is, intends to improve systems and environments so that all activities that take place within that office are comfortable, healthy and safe.
The way this is related to employee productivity has also been extensively investigated, since the improvement of skills has a positive and direct impact on the results of companies.
Within the company there are three basic levels that must be considered to define a space as ergonomic; the first of them and more general the distribution of the plant and the number of people that will be found within it, where aspects such as privacy, comfort and acoustic levels are considered.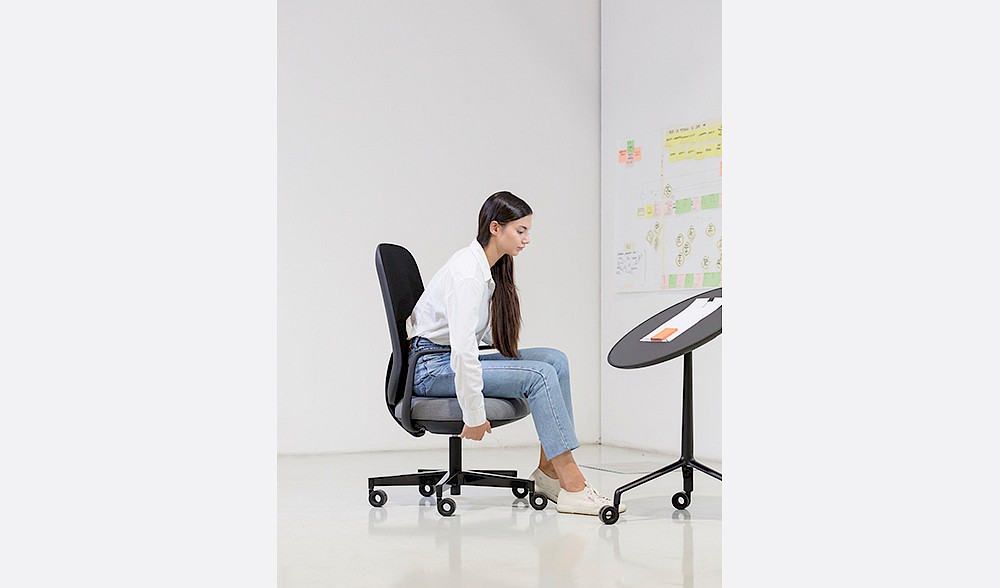 The second level is the organization of the equipment and work machinery for the basic tasks of the company, so that now that each of the collaborators is located and the resources required, for example, a chair, keyboard or in environments more industrial including manufacturing machines.
Finally, according to the positions that must be developed within the company, consider what the specific needs of each of them are, be they space, additional equipment, including emotional aspects, such as considering the load of stress to the that a collaborator may be exposed, until optimal conditions for performance are established.
Among the benefits of having ergonomic spaces in the office is the prevention of occupational risks associated with uncomfortable movements or bad postures, which in turn reduces absenteeism due to illness in employees; Health, comfort and safety are promoted, which has a direct impact on the satisfaction and retention of human talent and also increases motivation and well-being, which results in more productive and efficient workers.
At Paneltec we have expert staff who will help you boost your offices with the most complete and professional advice, so that you can boost productivity and efficiency in your work centers.